Mapping Your Creative Career
What are you looking to achieve in your career as an artist?

In this interactive course, we'll provide you with tools to help you evaluate where you are and where you want to go. You'll create a customized career plan, walking away with next steps that reflect your vision.

Designed for artists of all disciplines, including performers, musicians, writers, visual artists, and more.

Course Highlights
Identify Your Art Career Goals

Define creative success on your own terms by visualizing the career you want to achieve.



Learn from Industry Experts

Gain insights from NYFA affiliated artists and staff, who specialize in helping artists succeed.



Create an Action Plan

Design a personalized comprehensive framework to achieve your career goals.


Course Content
This course takes an average of 2.5 hours to complete, with the specific time varying on an individual basis. It includes over 45 minutes of video, 6 interactive exercises and self reflection, and 2 quizzes.
*With a one-time purchase, artists will receive unlimited access to the content in perpetuity.


Image: David Henderson (Finalist in Craft/Sculpture '20); "A History of Aviation;" 2010–2017; foam, fiberglass, carbon fiber, aluminum, plywood, dacron, paint; 20'w x 35'l x 25'h (dimensions variable); Photo Credit: Etienne Frossard.This iteration: Smack Mellon, Brooklyn NY, 2011.
Content Contributors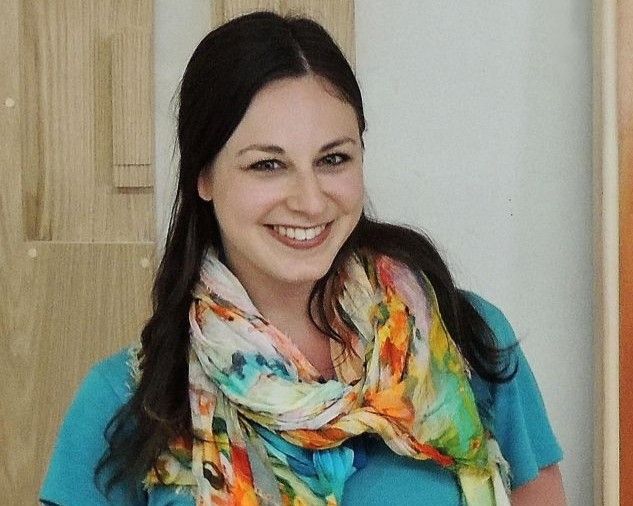 Kelly Olshan (Course Creator)
NYFA Learning Program Officer, Career Advice and Training and Artist
Kelly is an arts manager and visual artist. At NYFA, she oversees a host of professional development programs for artists, including the Artist as Entrepreneur Program, NYFA Coaching, and Doctor's Hours. Previously, she served as the Program Manager for Queens Council on the Arts and participated in NYFA's 2019 Emerging Leaders program.
As a practicing visual artist, her work has been exhibited nationally, most recently in a solo public art exhibition, Traverse, in NYC's Garment District. She serves as a frequent panelist for NYC's Percent for Art Program as well as on the Advisory Committee of the DOT Public Art program. She graduated Valedictorian from UNC Asheville with a BFA in Painting, and holds an MA in Arts Administration from Columbia University.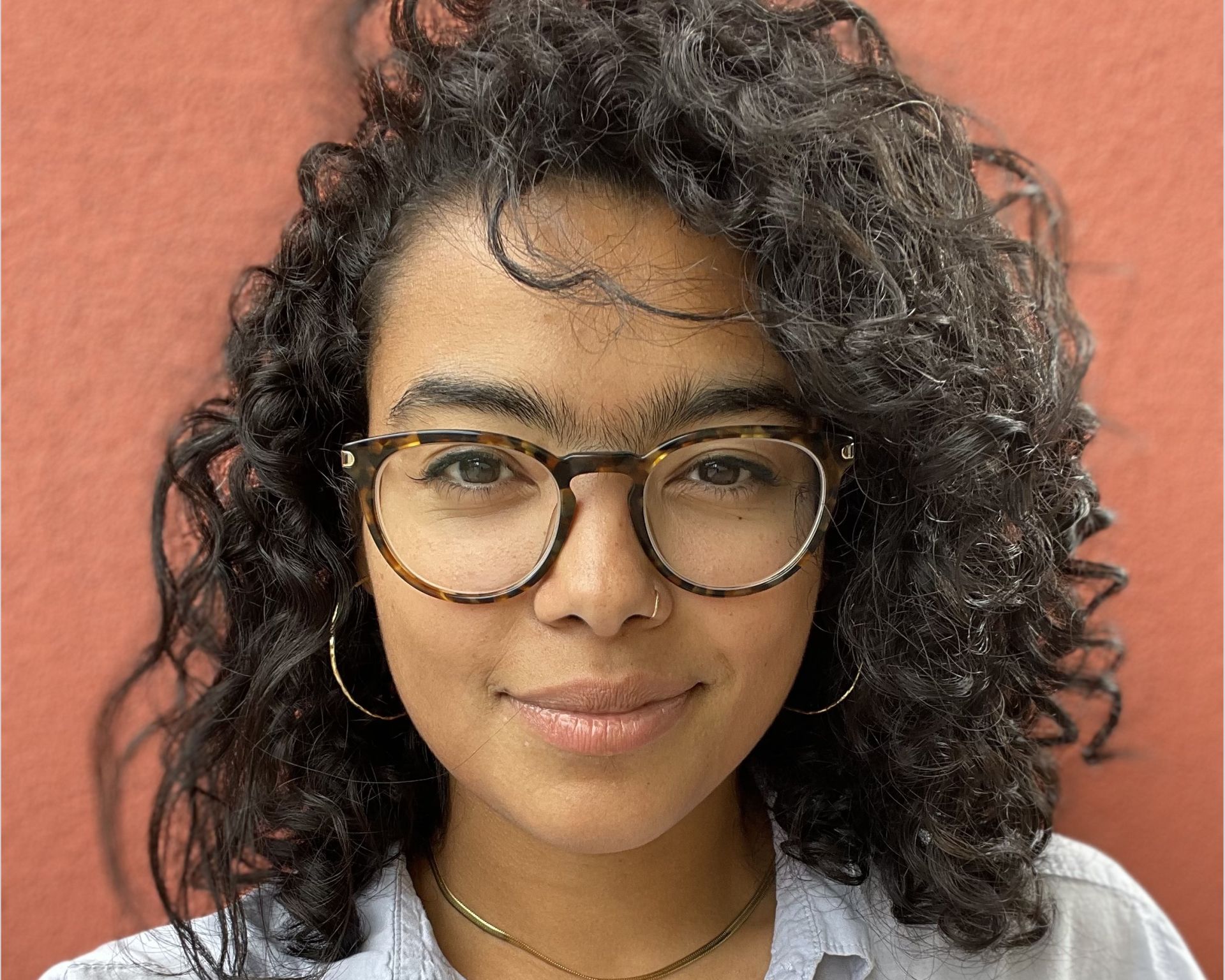 Chelsea Goding-Doty
NYFA Learning Senior Program Officer, Leadership Initiatives
Chelsea Goding-Doty is an arts administrator, producer, and Co-Active Coach. Chelsea is currently the Senior Program Officer, Leadership Initiatives at New York Foundation for the Arts. Previously, she worked with Kaneza Schaal as Managing Director to produce and tour works of opera and theater. She has served as Managing Director at Gallim, Studio Director of S Factor NY, and Interim Director of Education at New York City Center. In 2010, she co-founded Harlem Arts Festival, a multidisciplinary performing and visual arts festival presented annually in Harlem, NY. Chelsea holds a BS in Arts Administration from Butler University. She is pursuing ICF certification through Co-Active Institute, and is a Nonprofit Lifecycles Institute Capacity Consultant, and member of the Creative and Independent Producer Alliance.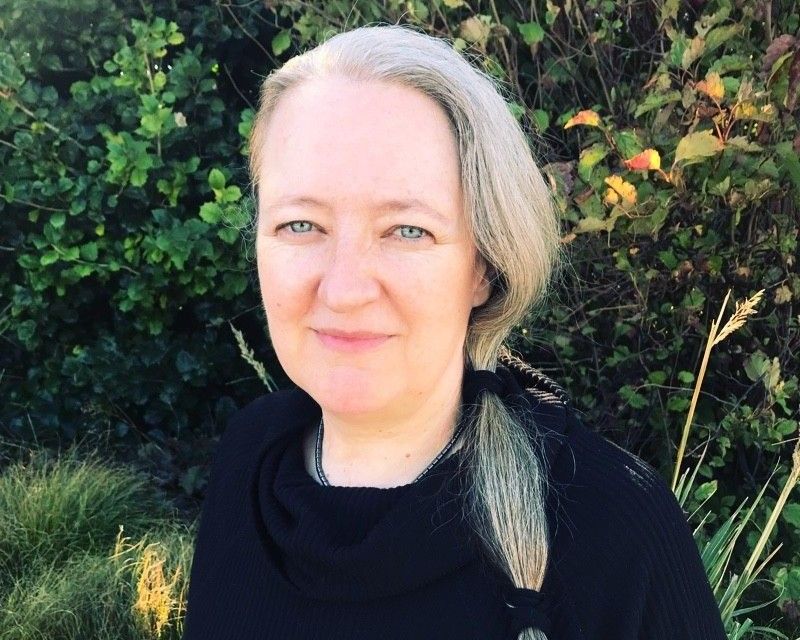 Felicity Hogan
NYFA Learning Director
Born in the United Kingdom, Felicity Hogan was formerly trained as an artist. Since residing in the United States, she expanded her skills to curating and arts administration with over 20 years of experience in commercial, alternative, and non-profit spaces.
In her current role, Director of NYFA Learning at the New York Foundation for the Arts (NYFA), Ms. Hogan oversees free or low-cost professional development offerings for artists, creatives, and arts cultural workers in all disciplines, locally, nationally, and internationally. Programs focus on fostering community to support immigrant artists, community based organizations, and leadership training for arts leaders of color. She is co-editor for NYFA's publication The Profitable Artist, now in its 2nd Edition and an outgrowth of the Artist as Entrepreneur, developed in 2010.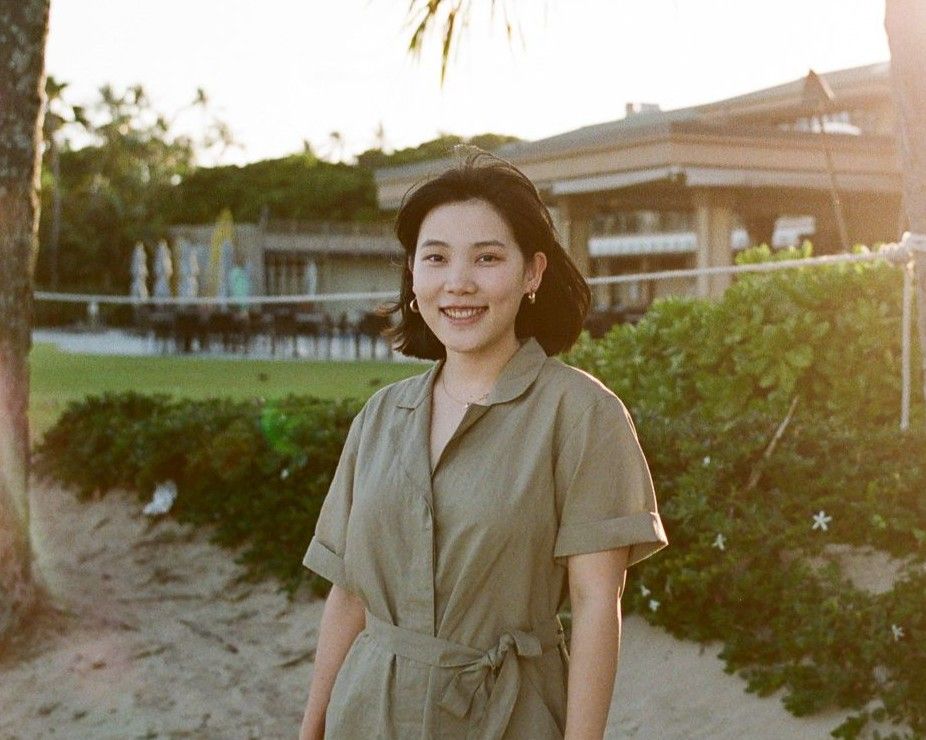 Ju Hye Kim
NYFA Learning Program Associate
Born in Korea and raised in Hawaii, Ju Hye is a musician and arts administrator whose work is motivated by the values arts serve in communities of all backgrounds. Her education in Leaderships Studies supports her work to become a leader creating spaces for artistic expression. In her role as Program Associate at New York Foundation for the Arts (NYFA), she supports in providing professional development resources to artists and arts administrators of color through programs such as Artist as Entrepreneurs, the Immigrant Artist Mentorship Program and the Incubator for Executive Leaders of Color. Previously, she worked with the Education and Community Partnerships Department at Richmond Symphony to program events for youth and community through Richmond Symphony Youth Orchestra.
Artist Contributors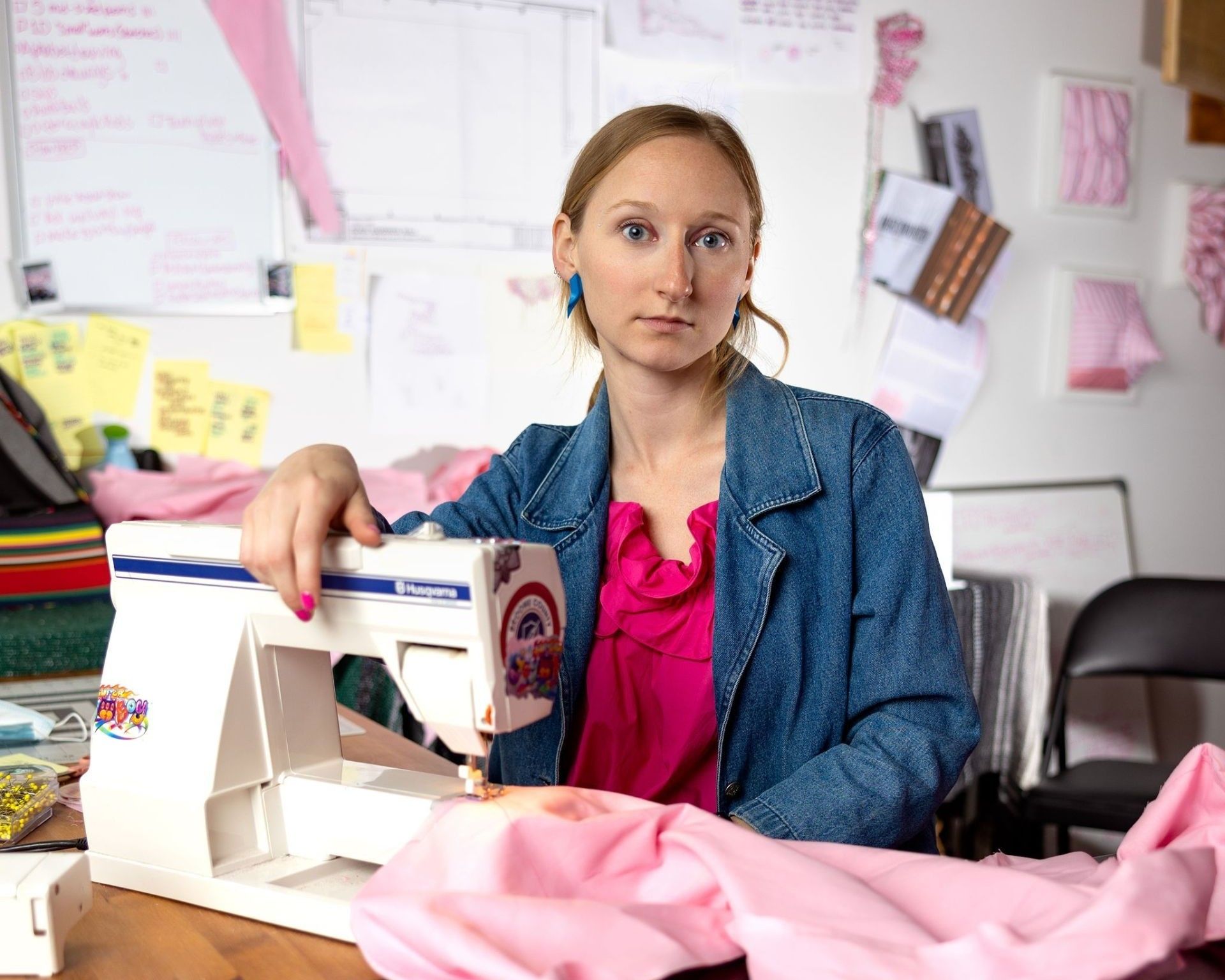 Anna Warfield
Soft-sculptor & Poet
Anna Warfield is a soft-sculptor and poet based in Binghamton, New York. Her solo museum exhibition Placid Thoughts From Inside Her Eyelids is on view at the Roberson Museum through Summer 2024. In 2023, she received a NYSCA Artist Support Grant and a Saltonstall Residency. She has exhibited with MAG Rochester, Herbert F. Johnson Museum, and Site:Brooklyn Gallery amongst other spaces. Warfield received a B.F.A. and a B.S. in Communication both from Cornell University.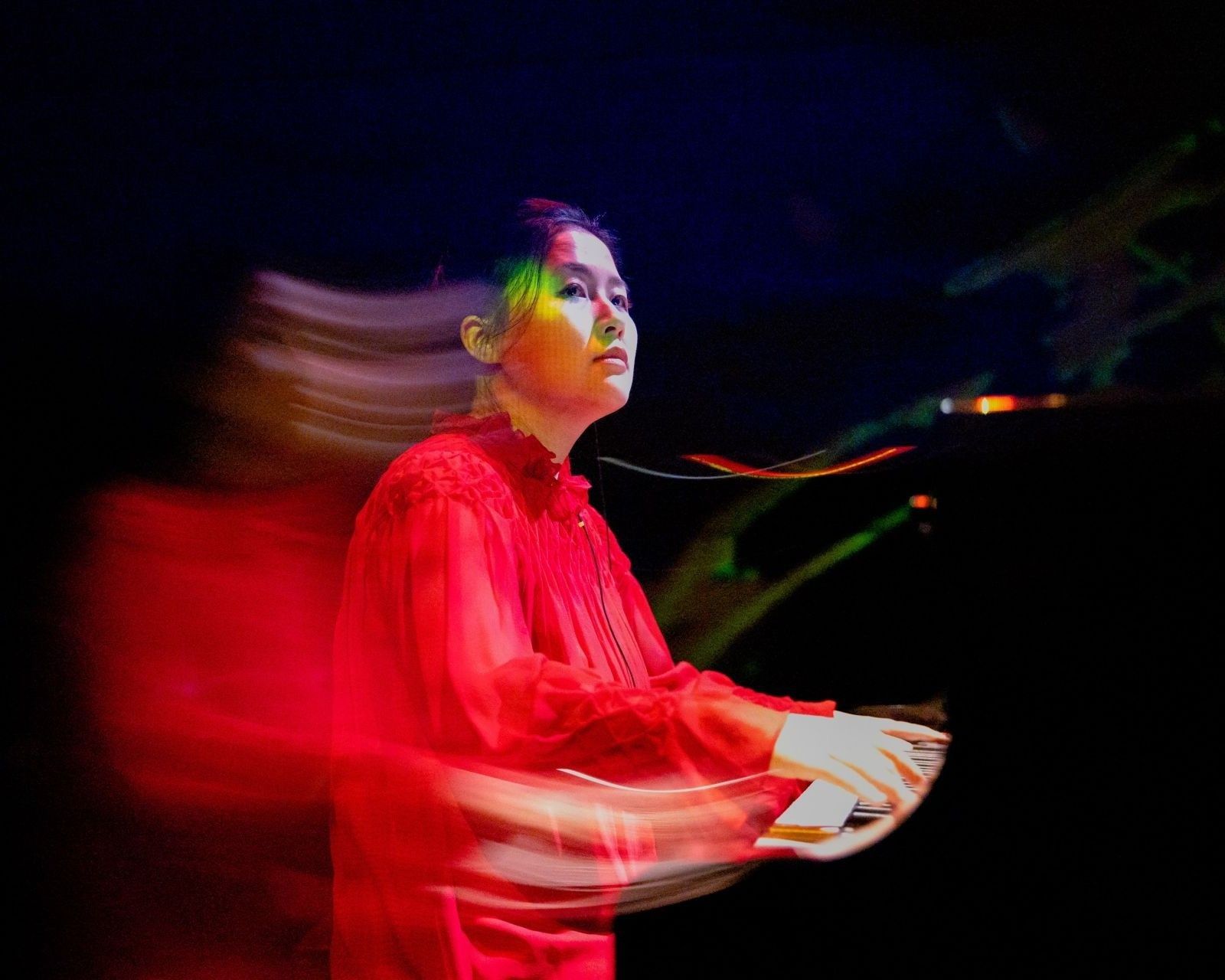 Eunbi Kim
Pianist & NYFA Board member
A winner of the 2023 Astral Artists National Competition, pianist Eunbi Kim creates intimate experiences that transcend the conventions of the piano recital. She has been noted for her "creative curiosity and fearless experimentation" (New York Public Radio). Her recent album debuted at #2 on Billboard Classical Charts. Titled "It Feels Like," the album deals with themes of childhood, family, and memory, About her work, Kim says, "I love taking creative risks that make performances vulnerable."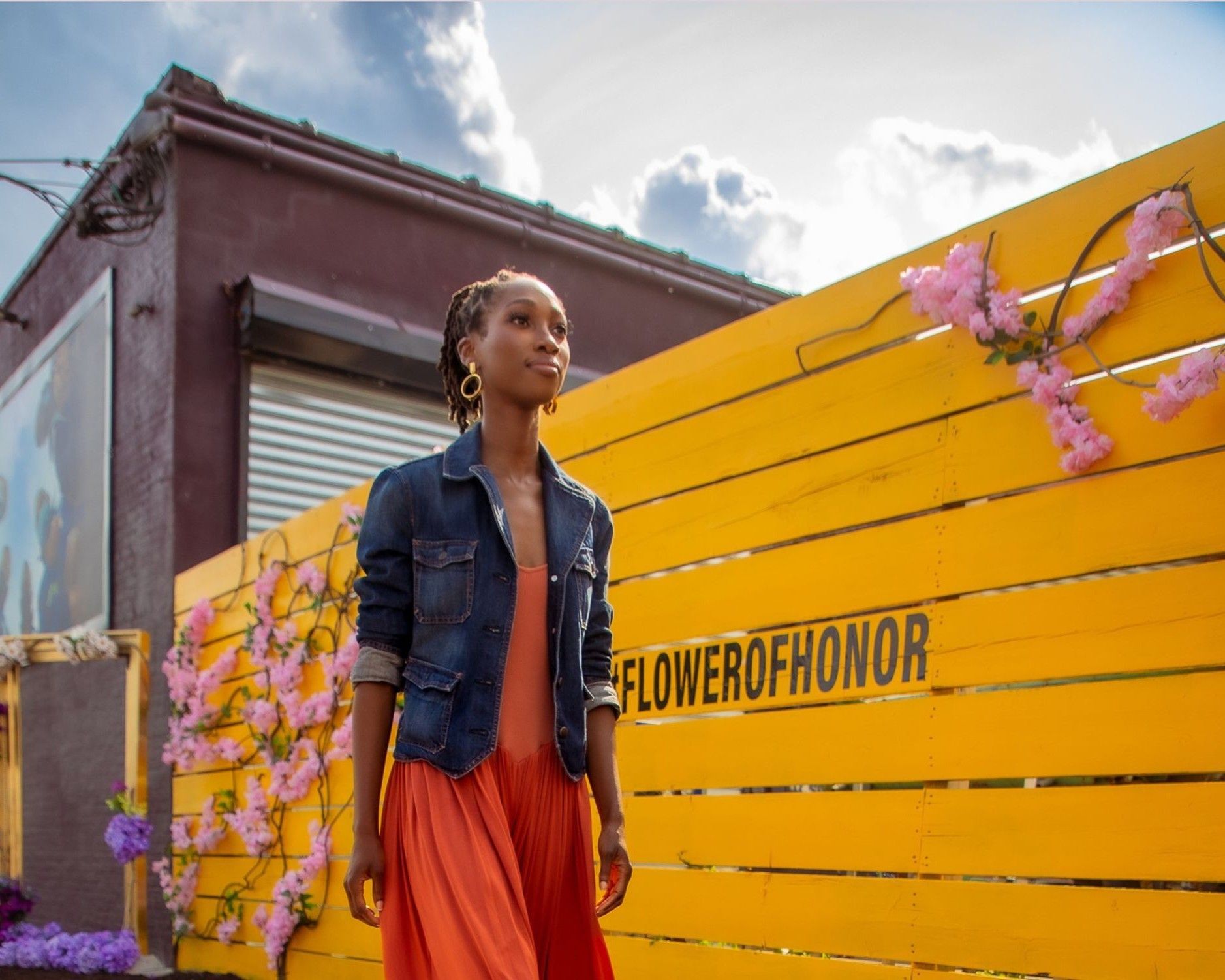 Harper Bella
Photographer & Curator
Harper Bella, a New York-based award-winning fine art photographer and curator, interweaves historical and contemporary Black experiences into compelling narratives. Her works are featured in public art installations and exhibitions, garnering accolades like the Creatives Rebuild New York Grant and the 2022 Demystifying NFT Award.
Currently, Bella is the curator for the Babylon Citizens Council on the Arts, passionately
amplifying underrepresented voices.